What We Offer
Streamline Your Accounting and Operations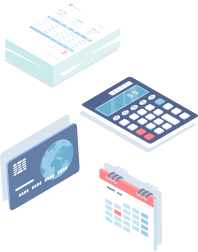 Smarter Accounting Solutions for Alarm Dealers
We offer the only single-point entry platform for alarm dealer software solutions that work cohesively for your business with features like automated recurring billing, integrated service scheduling and tracking, and much more!
Explore Alarm Dealer Solutions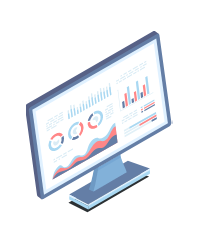 Alarm Monitoring Automation Solutions Made Easy
Our cutting-edge, technologically advanced alarm monitoring software, which features single-point entry and an easy-to-use interface, offers your business improved efficiency, stronger customer focus and higher profitability.
Get Monitoring Software Details
Why Us
Alarm Dealer Software Solution Platform Overview
Who We Serve
A Leader in Security Alarm Industry Software
Since 1985, Micro Key Solutions has offered the most innovative, user-friendly software solutions designed exclusively for the security alarm industry. We support over 4,000 customers in 43 countries with our robust central station, service and accounting software. Partner with us today, and take your business to the next level!
Customer Stories
Discover the competitive edge our industry-specific software gives to countless businesses like yours. Find out directly from our customers what makes us a global alarm industry leader.
I've been using Micro Key Solutions for 15 years, and the software's evolving features have helped advance our company to triple the size. The software is user friendly, so it's easy to learn. Micro Key has the best tech support, bar none. All the support technicians are knowledgeable, patient and willing to help to resolve a problem no matter what it takes.

Ann
Micro Key has made our business so much better. More organized and simplistic. We can keep our clients' information all in one spot and are able to run accurate reports daily. The user-friendly software makes it easy for anyone to navigate through.

Jamie
Latest News
Podcasts
One thing that can be difficult, but so worth the effort, is establishing a sales process that encourages potential customers to PULL in your products and services, instead of you having to PUSH your products and services to them. Merit Kahn, the President and founder of SELLect Sales Development coined this as being "SELLected". Is... View Article
General
Our team has done some amazing work for our clients this year and we're ready to drive your growth in 2023! From new products & services to enhancements to our partnership, we are heading into the new year with GROWTH in mind.
General
'Future-proof' Your Software Solution By: Victoria Ferro – President at Micro Key Solutions Your monitoring software solution is mission-critical to your business. Evolve your monitoring station from the functional side of "just" processing signals to having a much stronger, customizable, connection with your subscriber's lifestyles by incorporating automated technologies. Technology and automation are developing at... View Article