What We Offer
Streamline Your Accounting and Operations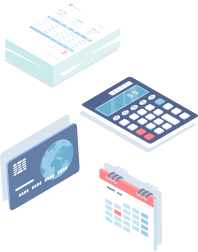 Smarter Accounting Solutions for Alarm Dealers
We offer the only single-point entry platform for alarm dealer software solutions that work cohesively for your business with features like automated recurring billing, integrated service scheduling and tracking, and much more!
Explore Alarm Dealer Solutions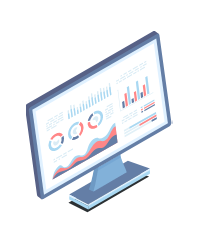 Alarm Monitoring Automation Solutions Made Easy
Our cutting-edge, technologically advanced alarm monitoring software, which features single-point entry and an easy-to-use interface, offers your business improved efficiency, stronger customer focus and higher profitability.
Get Monitoring Software Details
Why Us
Alarm Dealer Software Solution Platform Overview
Who We Serve
A Leader in Security Alarm Industry Software
Since 1985, Micro Key Solutions has offered the most innovative, user-friendly software solutions designed exclusively for the security alarm industry. We support over 4,000 customers in 43 countries with our robust central station, service and accounting software. Partner with us today, and take your business to the next level!
Customer Stories
Discover the competitive edge our industry-specific software gives to countless businesses like yours. Find out directly from our customers what makes us a global alarm industry leader.
Micro Key has made our business so much better. More organized and simplistic. We can keep our clients' information all in one spot and are able to run accurate reports daily. The user-friendly software makes it easy for anyone to navigate through.

Jamie
Ease of billing and cloud service is so convenient as well as being able to log in from even home computers for working from home. Customer service is fantastic!

Stephanie
Latest News
General
Micro Key Solutions is a proud partner of Kirschenbaum & Kirschenbaum, our go-to attorneys for Security Alarm Industry Standard Form Contracts. Contacts: Call Contract Administrator at 516 747 6700 x 312 or click here For WhatsMyAlarmCompanyWorth call Jennifer Kirschenbaum at 516 747 6700 x 301 or click here Contact Ken Kirschenbaum at Ken@KirschenbaumEsq.com 516 747... View Article
General
View Webinar Presentation by Following the Link Below: https://www.flipsnack.com/microkey/top-5-reasons-autobiller-plus-is-the-best-choice/full-view.html
General
Alarm monitoring centers play a crucial role in safeguarding lives and property. Beyond their technical prowess in monitoring alarms and dispatching emergency services, these centers have an equally important duty to provide exceptional customer service. We've put together 5 ways to ensure your monitoring center is providing top-notch service. Let's delve into the significance of... View Article