General
Did you know that U.S. businesses alone use more than 12 trillion sheets of paper annually and that paper accounts for one-fourth of landfill waste?
At Micro Key Solutions, we're committed to what we refer to as the "Paperless Project," which includes a 75% reduction in our internal paper usage and an ongoing campaign to promote our software features and products that enable a paperless office.
As part of our ongoing efforts to promote going paperless and reforestation, Micro Key is thrilled to announce our partnership with One Tree Planted, a nonprofit organization dedicated to global reforestation. One Tree Planted plants trees to restore nature and biodiversity, raise awareness about the importance of trees, offers businesses like ours a simple sustainability solution and motivate younger generations to do something positive for the environment.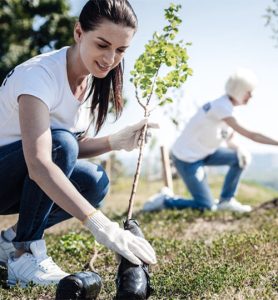 Through this exciting new initiative, Micro Key will donate 1% of all sales directly to planting trees. Trees clean our air and water, create habitats for biodiversity, contribute to our health and wellbeing, and create jobs for social impact. We're privileged to have reforestation through One Tree Planted as an integral part of our business model. The objectives of this new partnership include:
Supporting Global Reforestation Efforts
Empowering Consumers with Sustainable Actions
Raising Awareness About the Importance of Ecosystem Restoration
"We are honored to support reforestation with One Tree Planted as part of our commitment to sustainability," said Victoria Ferro, President of Micro Key Solutions. "We are dedicated to developing paperless solutions. While we don't have the power to change the entire world, we want to affect as much good change in our world – the security alarm industry."