What We Offer
Streamline Your Operations with These Powerful Features
Take a moment to review the five most powerful features of our industry-leading software that will streamline your operations for optimal results:
Produce More Output from Less Data Input
Our advanced accounting software designed exclusively for the alarm industry allows you to streamline back-office processes. Imagine being able to use just one database to manage your entire workflow! Now you can effectively reduce busywork by eliminating data entry, ensure no payments are missed and improve the productivity of your entire staff. You'll stop wasting time and money, so you can achieve improved efficiency, stronger customer focus and higher profitability.
Achieve Paperless Freedom
Our innovative AutoBiller Plus software provides electronic record keeping and remote file access. This eliminates your service technician's pile of paperwork, lost/unbilled paper service tickets and the potential errors of manual data entry. With features to eliminate tedious tasks like routine paperwork, duplicate data entry and manual bill pay, AutoBiller Plus allows your staff more time to focus on other more important operations. By replacing the cost and hassle of paper record keeping with digital data organization, you'll streamline your efficiency, boost team productivity and cut payroll costs.
Generate Easy and Reliable Passive Income from Monthly Recurring Revenue
Our "set it, forget it and collect it" billing feature, AutoBiller Plus, allows you to effortlessly streamline the recurring billing and overall accounts receivable process – no matter what the billing terms are. This ensures that no money slips through the cracks.
Stop stressing over missing revenue due to errors from manual billing and run your billing each month with one click! This amazing software solution revolutionizes the day-to-day tasks of your business to improve your bottom line. It's simply the most powerful accounts receivable software designed exclusively for the alarm industry.
Connect Every Part of Your Business with Ease
We provide you the only true single-point entry, user friendly and fully integrated software solutions in the security alarm industry. Our robust industry-specific solutions enable you to eliminate the need to run multiple programs, use third party add-ons and duplicate data entry. Now you can enjoy the efficiency of consolidating everything into one platform under one roof and seamlessly integrating all that's going on in your organization.
Speed Up Service and Installation Work
Our integrated field service solution, Tech Pro, allows technicians to get their service tickets electronically, so they don't have to waste valuable time going to an office and picking up paper tickets. Then they can easily review and manage every aspect of a ticket from the road with the use of a mobile phone or tablet. This enables them to have the entire customer's service history and other important information about the account such as tracking and maintaining inventory available at their fingertips.
Technicians will also be able to collect a payment in the field on behalf of the office. The technician's completely integrated "mobile office" leads to drastically improved speed, accuracy and efficiency in all customer interactions.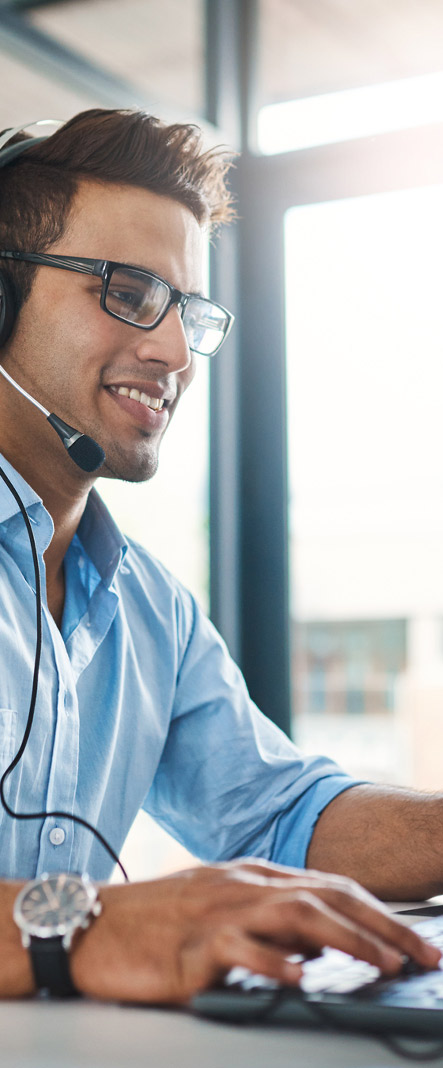 Experience the Micro Key Difference
Don't settle for inflexible off-the-shelf software that forces you to adjust the way your business operates and hampers productivity. Our commitment to constantly evolving our alarm industry-specific software solutions combined with our world-class customer service sets us well apart in the industry. That's why we're trusted by over 4,000 customers in 43 countries worldwide.
At Micro Key Solutions, we provide you easy-to-implement solutions at an affordable cost for all budget ranges. We will personally work with you to develop customized solutions specifically designed to help your organization maximize its processes and achieve its fullest potential. Test us out by requesting a free demo today.
Schedule a Free Demo Today
Customer Stories
Discover the competitive edge our industry-specific software gives to countless businesses like yours. Find out directly from our customers what makes us a global alarm industry leader.
I've been using Micro Key Solutions for 15 years, and the software's evolving features have helped advance our company to triple the size. The software is user friendly, so it's easy to learn. Micro Key has the best tech support, bar none. All the support technicians are knowledgeable, patient and willing to help to resolve a problem no matter what it takes.

Ann
Micro Key has made our business so much better. More organized and simplistic. We can keep our clients' information all in one spot and are able to run accurate reports daily. The user-friendly software makes it easy for anyone to navigate through.

Jamie