General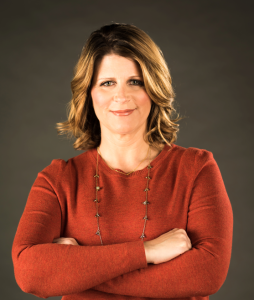 In the male-dominated security industry, many women have been successfully advancing to leadership roles. Security executives have been promoting and recruiting women upon recognizing the correlation between diversity and business success. There are women in the industry breaking the glass ceiling, shattering stereotypes, and raising the bar.
A woman breaking barriers happens to be Micro Key's very own, Victoria Ferro. As of this year, she has 20 years in the Security Industry under her belt. For 10 years Victoria honed all her security industry skills and knowledge at Micro Key Solutions working in various departments including tech support and product management. In 2011, she took the reins and was appointed President of Micro Key Solutions. At the time, she was one of the very few women in leadership roles within the Security Industry. Victoria Ferro is known for her expertise in applying software solutions to streamline operations for monitoring and alarm dealer/integrator businesses. Victoria ensures that the Micro Key management team and employees are continuously growing, developing, and exceeding customer needs.
Victoria is a rare type of leader that exhibits both humility and the strong leadership required to navigate through difficult times. Always balancing innovation with practicality, she inspires not only with her ideas but supports and encourages the innovative ideas of the Micro Key team. Victoria is passionate about the success of the industry as a whole and strives to set industry trends in process improvement and commitment to the community.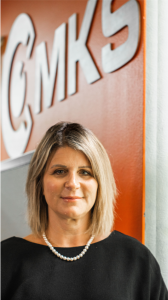 After 20 years as a thought leader in the security alarm industry, Victoria continues to demonstrate a willingness to question the status quo and challenge the "we've always done it this way" mentality in our industry. This holds her true to Micro Key's mission in designing and developing products and services that enhance the efficiency, accuracy, and profitability of security alarm dealers and monitoring stations. She also strives to lead Micro Key as a world-class software development company and a great place of employment.
As a leader, Victoria has a strong belief in the value our industry and products bring to our customers and communities. One of her strongest traits is her belief that the ideas and best practices among us in the industry are meant to be shared. She's open to suggestions and new ideas, as well as to sharing them with others. She values the relationships with her partners and peers within the industry and is always ready for discussion. She participates, contributes, and supports industry focus groups, think tank events, and association meetings to keep abreast at the forefront of pressing industry issues. In turn, Victoria educates her customers on these issues and helps them with solutions.
Victoria is goal-focused with a clear vision for Micro Key as well as its products and services. She has continuously demonstrated success in achieving short- and long-term goals. Vision and priorities may change as they did during the pandemic, but her commitment to her objectives remains unwavering. Through her leadership, Micro Key Monitoring Stations and Alarm Dealer businesses were able to remain fully supported during the pandemic. Micro Key was able to help customers pivot their operations remotely with little effort to keep their business running seamlessly. She also worked with customers during times of financial hardship during the pandemic to keep their business solutions up and operational.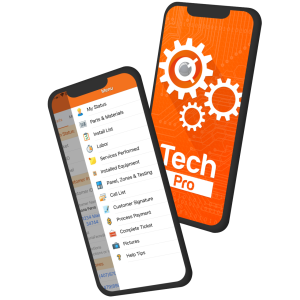 Victoria Ferro has accomplished so much in her years as a woman working and leading in the Security Industry. One of her favorite and most noteworthy accomplishments with a positive impact on the industry was leading the design and development of TechPro ™. TechPro™ is an industry-leading easy-to-use, remote technician application for service and installation tickets that revolutionizes service in the security industry. The app offers streamlined workflow, integrated inventory, integrated payment processing, and on/off test, alarm history availability within one interface, supporting and promoting paperless office concepts.
A passion for environmental stewardship is very important to Victoria. This year alone she committed Micro Key to reduce their paper consumption by 75% and is leading an industry-wide movement encouraging companies to transition to a paperless office paradigm. She also incorporates paperless office options in all new product development.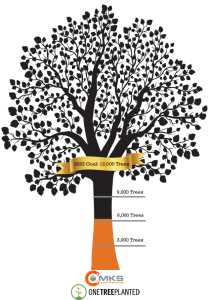 To take that dedication to the environment one step further, Victoria has partnered with One Tree Planted to commit a percentage of Micro Key's new product sales to plant trees through this partnership and reforestation projects.
Victoria gracefully balances the fine line between professional and personal life balance. She not only encourages but has built work-life balance into the Micro Key company culture and supports this for employees through her creative and flexible management style. She favors a team approach rather than asking individuals to take on too big of challenges. She is not afraid to empower her team and ask for help or input and guidance from internal employees and other industry leaders, when necessary, to create the best outcomes for our product, customers, and the industry.
Victoria is committed to a diverse workplace and company culture. She actively seeks to hire, retain and promote women at all levels of the organization. The women of Micro Key are encouraged to be innovative, driven, open-minded, and inspiring.
"Everything I've achieved professionally in the Security Industry has come from hard work and perseverance. In our industry, it can be risky to bring new concepts and ideas to the table BUT I have had to go for it and put myself and my ideas out there. More often than not, those risks are rewarded, and Micro Key can provide a positive change in our customers' businesses. If I were to advise a fellow professional woman in our industry, it would be – to embrace your uniqueness. Your perspective has value. Women need to shift their mindset from "if I can be successful" to "how can I be successful" in this space, Take the chance, it's worth it!" explains Victoria Ferro.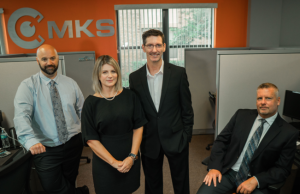 Victoria Ferro, President of Micro Key Solutions, is an example of excellent leadership by a woman in a male-dominated industry. Since the day she was put in the driver's seat of Micro Key, she has continuously achieved the goals set forth, and achieved success with her team by her side.
Catch Up with Victoria!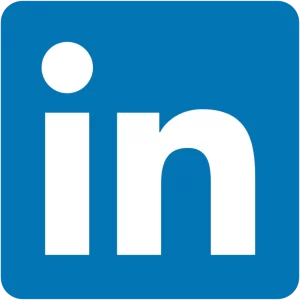 You can follow Victoria Ferro on LinkedIn as well as Micro Key Solutions for relevant content.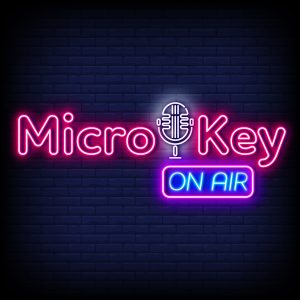 Tune in to Victoria's NEW Podcast Launching this month (March 2022). Micro Key On Air's Sneak Peek Episode can be listened to here.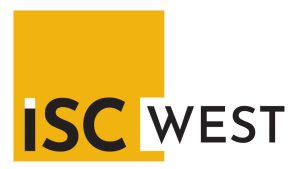 Visit with Victoria Ferro at ISC West 2022 in Las Vegas. March 23rd and 24th at Booth 6042.
Author: Courtney Wagner
Co-author: Meredith Stone