Podcasts

Congratulations to our next Micro Key Superuser, Ann Sheehan with Bass United! Her boss, Stephanie, nominated her by saying, "Ann's vast knowledge of Micro Key has proven to be invaluable to our company. She makes sure our processes are up to date and functioning efficiently with new modules or upgrades. She mentors others in Micro Key whenever she's needed. She is a team player and we feel honored to have her on board."
Check out the Bass United  website for your Life Safety, Security, Health Care, and Media Systems needs!
Bosses, give your superuser the recognition they deserve… get on it and nominate a Micro Key superuser in your office. Simply send an email to Meredith Stone at mstone@microkey.com, including a few sentences of how this person uses Micro Key to improve the efficiency and/or profitability of your business. Your superuser, if selected, will be featured on the Micro Key On-Air podcast, and your company logo and superuser featured here on our Micro Key blog. Nominate your superuser today!
Listen to the Micro Key On-Air Podcast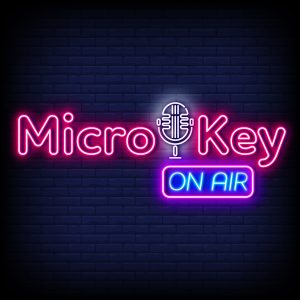 At Micro Key Solutions, our epic customer support resources ensure that you are maximizing the full power and potential of your software solution every step of the way.
We make sure that you thoroughly understand the features of our software, so you can squeeze every drop of benefit out of your investment.
Our commitment to providing powerful ongoing training is one of the main reasons you will love partnering with our highly trained team of experts. We'll regularly work toward helping you fully utilize all the robust software solutions we develop, so you'll become a stronger and more profitable company.
Ensure your whole team becomes a Micro Key Superuser! Learn More About Our Software Support Resources Here.