Podcasts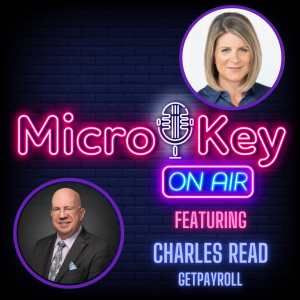 Check out the newest Fiscal Fitness Podcast episode revealing tax best practices featuring guest, Charles J. Read, CPA. You may think that you don't need a podcast on taxes, but he'll make you think again! He's a tax expert, a payroll company CEO, and an SMB fiscal fitness consultant. You can't "afford" to miss this podcast.
Take a Listen: Micro Key On-Air: Fiscal Fitness Through Wise Accounting Decisions
For those of you who already listened, you know that he made a special offer to our listeners for a free copy of his book. Simply click here and use the Coupon Code of PODCAST to get your free copy – he even spots the shipping costs!
Charles will also be our panelist for a more in-depth look at effective accounting practices in our second Fiscal Fitness Webinar on August the 11th at 2:00 pm Eastern Time. Register here.